2020 Post Show Report
Outline

Title

DIET&BEAUTY FAIR ASIA 2020(19th edition)

ANTI-AGEING JAPAN 2020 (6th edition)

SPA&WELLNESS JAPAN 2020 (11th edition)

Date

15(Tue.)-17(Thu.) September 2020

Venue

Tokyo Big Sight Aomi Exhibition Hall A・B

Number of Exhibitors

252 exhibitors





Number of Booths

453 booths

Visitor Record

| | |
| --- | --- |
| Date | Number of Visitors |
| 15(Tue.) September | 4,276 |
| 16(Wed.) September | 4,292 |
| 17(Thu.) September | 4,237 |
| Total | 12,805   |
Exhibitor Survey
1. Purpose of exhibiting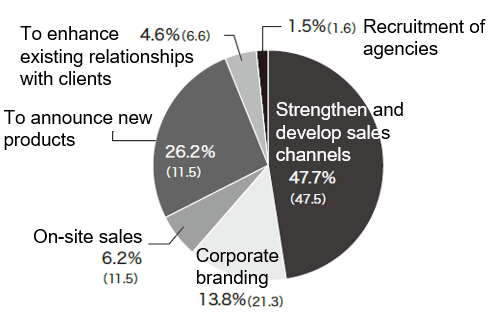 2. Is this your first attendance to our fair?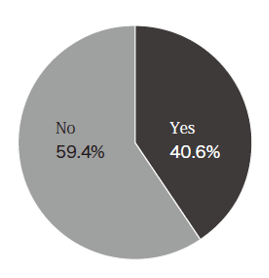 3.
Number of business contacts made at the fair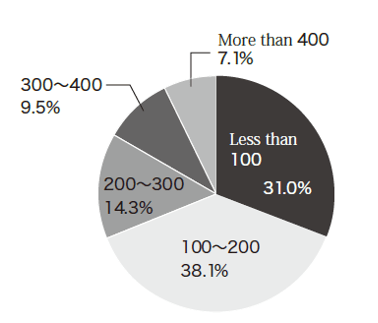 4. Did you achieve your objectives at the fair?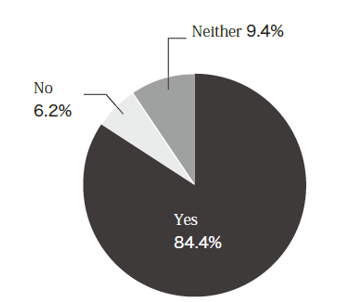 5. How satisfied were you with the fair?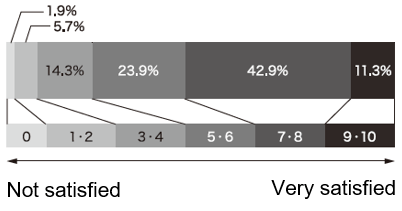 6. Do you intend to attend the fair again?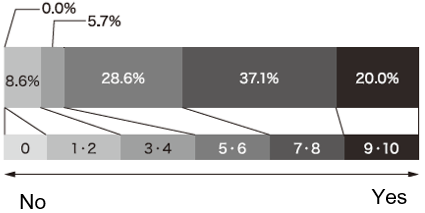 Exhibitor Feedback
Although it was the first exhibition, we were able to talk with a wide range of visitors such as beauty facilities and select shops. We received an order from a major gym. (Beauty food manufacturer)

When I exhibited at another exhibition, the response was weak, but I was so busy dealing with visitors that I had no time to rest during this exhibition. Probably our products matched to the visitors. (Cosmetics / health food manufacturer)

It had been a long time to have a face-to-face business. Although the number of sales was small, we were able to have good business talks. I'm glad it was held. (Beauty and health food wholesale / trading company)

Because the location was good, we received 5-6 orders per day at the fair. (Beauty equipment manufacturer for business use)

Although the number of business negotiations decreased compared to the previous year, many visitors came to listen seriously, and there was a high probability that it would actually lead to introduce our products. (Cosmetics contractor

)

Transactions with companies are in progress. They are interested in the product co-sponsoring the focus theme. (Cosmetics / health food manufacturer)

With the entry of the Japan Made Beauty Award, it was decided to be handled at select shops. (Health food manufacturer)
Visitor Survey
1. Gender / Age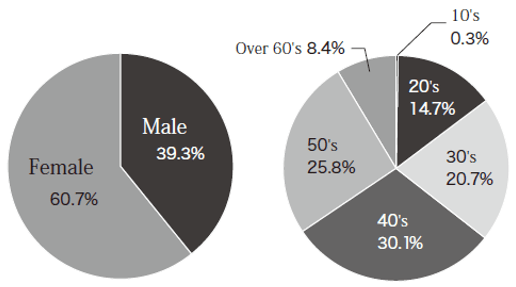 2. Category of visitor by industry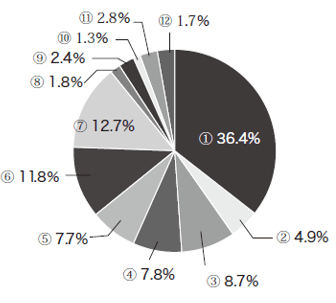 ①Beauty facility ②Spa, bathing facility / Hotel / Japanese-style inn ③Exercise / Health facility ④Retail store ⑤Mail Order / Internet Seller ⑥Wholesale / Trading Company ⑦Manufacturer ⑧Food service ⑨Medical and Health Care Facility ⑩Governmental agency / Local government ⑪Press / Writer ⑫Other
3. Main purpose of visiting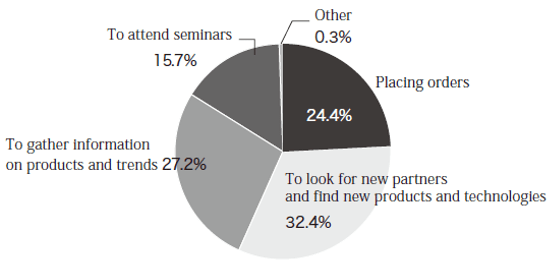 4. Purchasing authority of visitors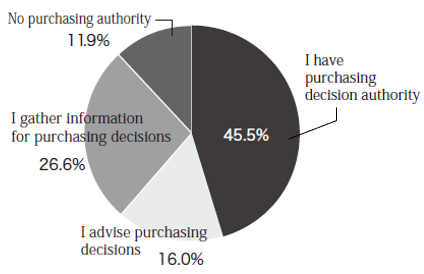 5. How satisfied were you with the fair?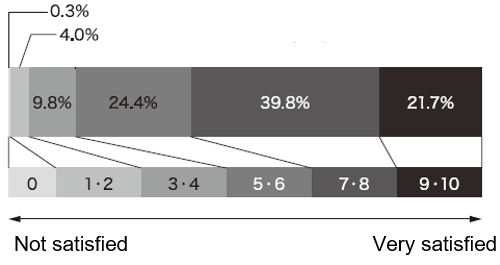 6. Do you intend to visit the fair again?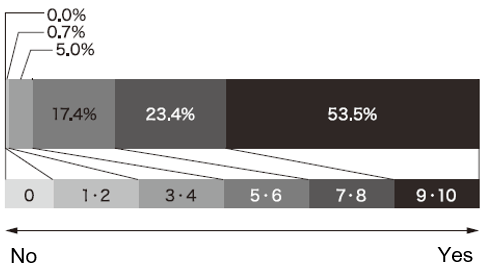 Visitor Feedback
By extending the opening time, I was able to take a enough time to look around the seminars and booths that I was interested in online business and immunity.

Since we are developing anti-glycation cosmetics, the focus seminar was very useful.

I was looking for a beauty device to use at the salon. I was able to see and have trials, so I was able to decide immediately.

I am looking forward to unique products such as local products every year. It was a pity that it was less than usual this time, but I would like to expect it next year.

COVID-19 measures were thoroughly implemented, so that we were able to negotiate comfortably without crowded.

Although the number of exhibitors was small compared to last year, I was satisfied to have an opportunity of meeting and collecting information. I appreciate it for holding the show during the COVID-19 pandemic.

Although the shift to the Web is progressing, I once again felt the goodness of the exhibition where I was able to discovered products that I was not intended.