A New Era for Beauty, Diet and Anti-Aging -
The Dawn of Wellness Business
"Healthy Longevity" is the current key driving concept in the Japanese beauty market, with products increasingly focused on women's health and beauty supported from within the body. Functionality and trustworthiness are paramount and are what define the attraction of 'Japan Beauty.' This exhibition is where companies with the very latest in products, treatments and services that address the needs for a long, healthy and beautiful life meet with buyers from distributors, retailers and salons to expand their share of this lucrative market. Take your place alongside them to grow your market in Japan.
Three Benefits from Exhibiting
We will help you achieve your objectives by introducing you to high-quality buyers and supporting your participation
1. Meet buyers and professionals from a wide range of beauty and health-related businesses
With a 20-year track record, Diet & Beauty is highly regarded by key persons in the beauty and health industries as the leading event to learn about the latest market trends and to source innovative products and services. The exhibition is divided into separate zones in order to enhance efficiency for both buyers and sellers.
2. Value-added services to enhance the effectiveness of your participation
In order to make your participation in Diet & Beauty as effective as possible we offer a number of value-added services to help you promote your products and services to as wide an audience as possible. Let us help you hold a seminar, workshop or product demonstration during the show. Or promote your company and brands to visitors ahead of the show via our online and print media. We look forward to discussing how we can customise your participation.
3. Diet & Beauty – the source of information for the industry
As the annual showcase for the industry trends, Diet & Beauty attracts large numbers of commentators and opinion leaders from traditional and social media. They are looking for innovative and exciting products – particularly from abroad. So this is your chance to shine in the spotlight and get your message out to the wider audience in Japan.
Exhibition standards
Raw Space/9sqm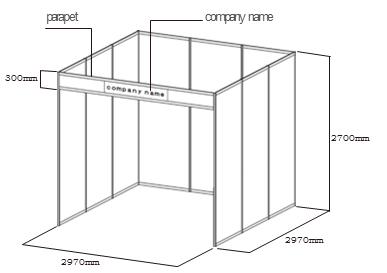 Raw Space/18sqm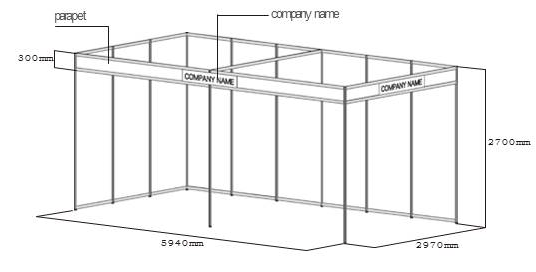 *Exhibitors are required to furnish carpet, lighting, etc. in their booths.
*Includes: space, wall, parapet with company name.
*Stands larger than 36sqm are space only.
Booth decoration (optional)
Additional booth decorations can be arranged upon request by the official contractor.

Type A(9sqm)

Type B(18sqm)
Optional services to enhance the exhibition!
Business Opportunity Seminar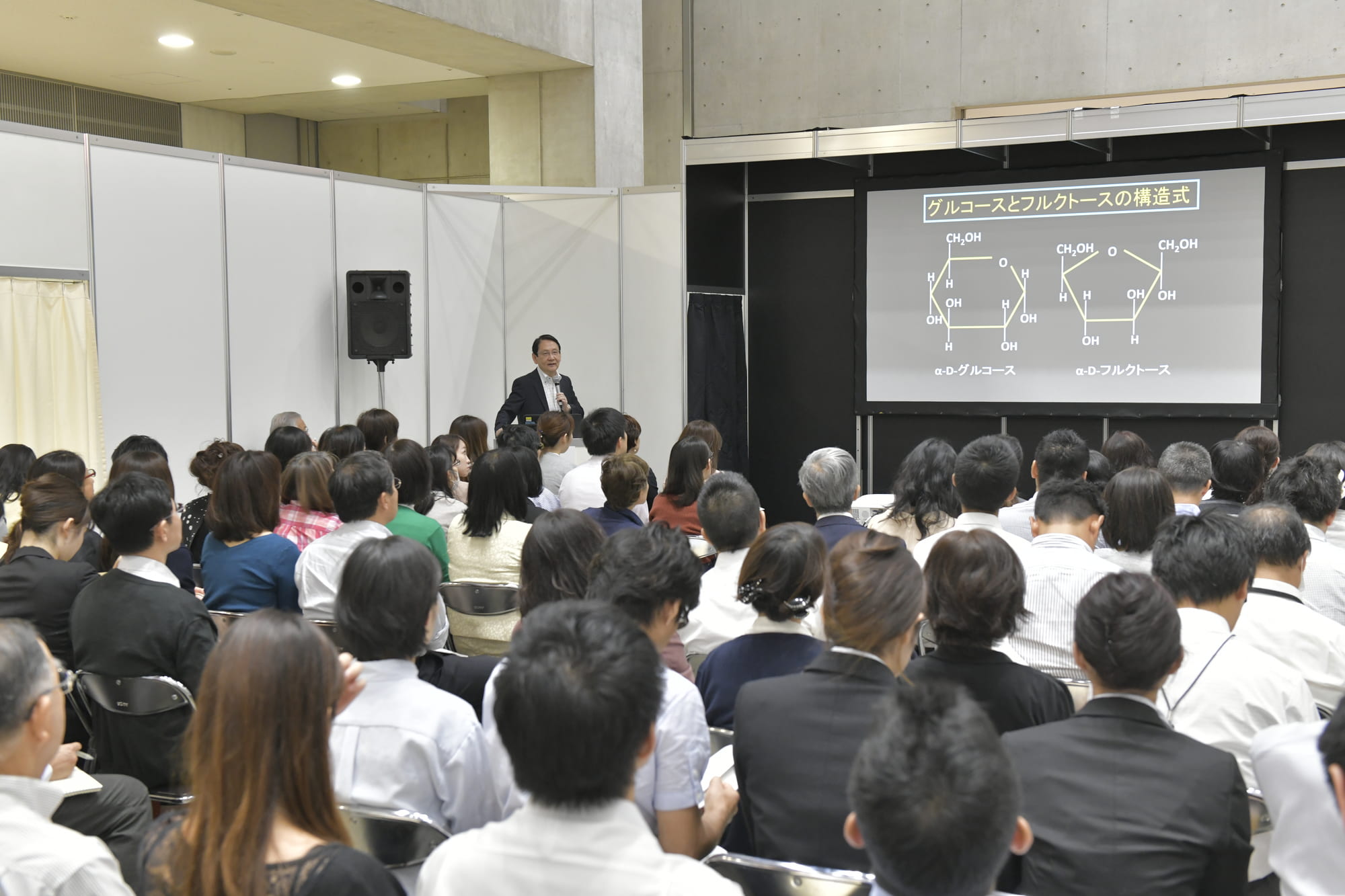 These seminars provide the perfect opportunity to
introduce your services, to announcement new
products, to recruitment of agencies.
Beautiful Body-Make Live Stage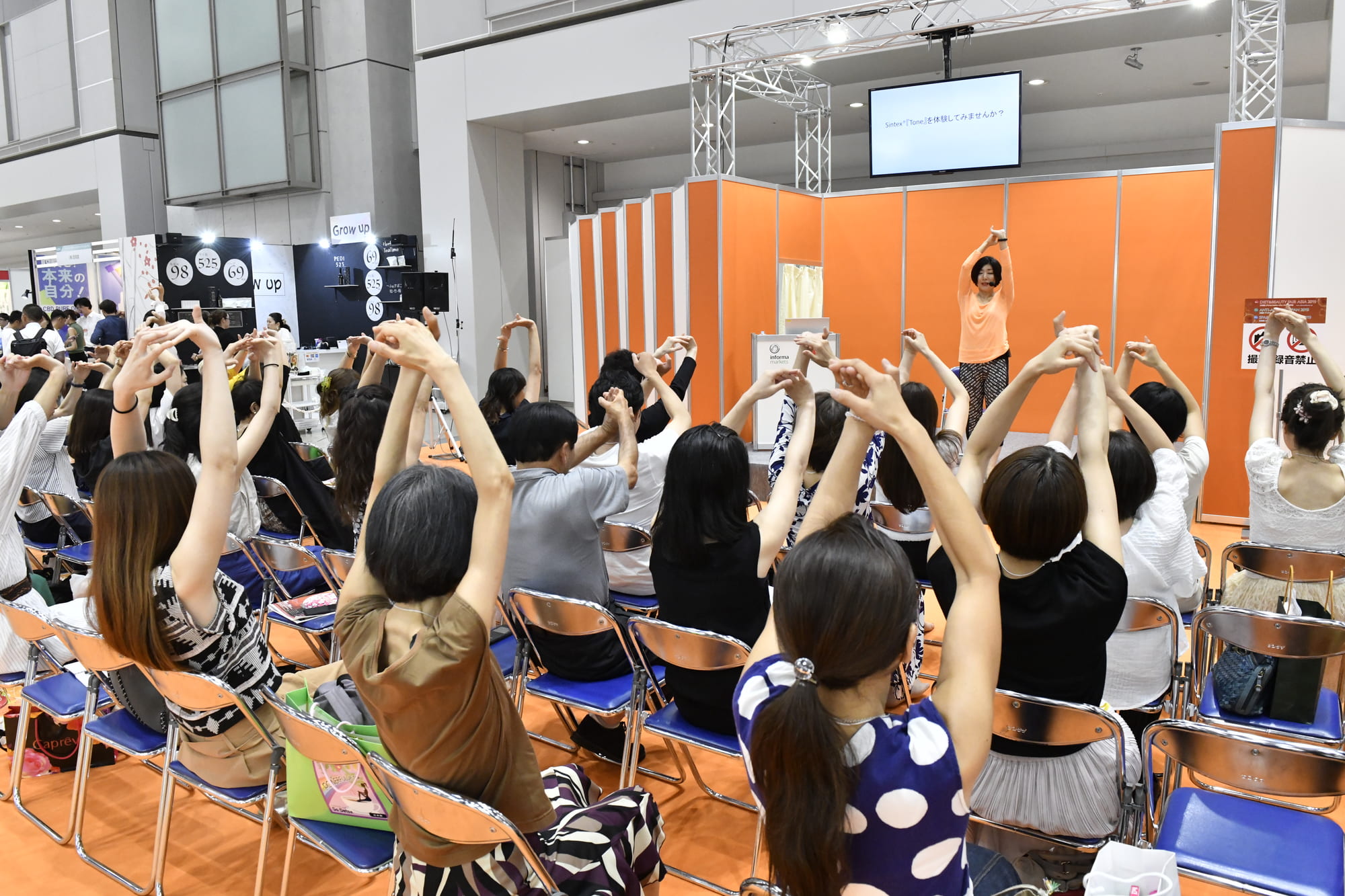 Professional treatments and exercises will be
demonstrated.
Catalogue Distribution Points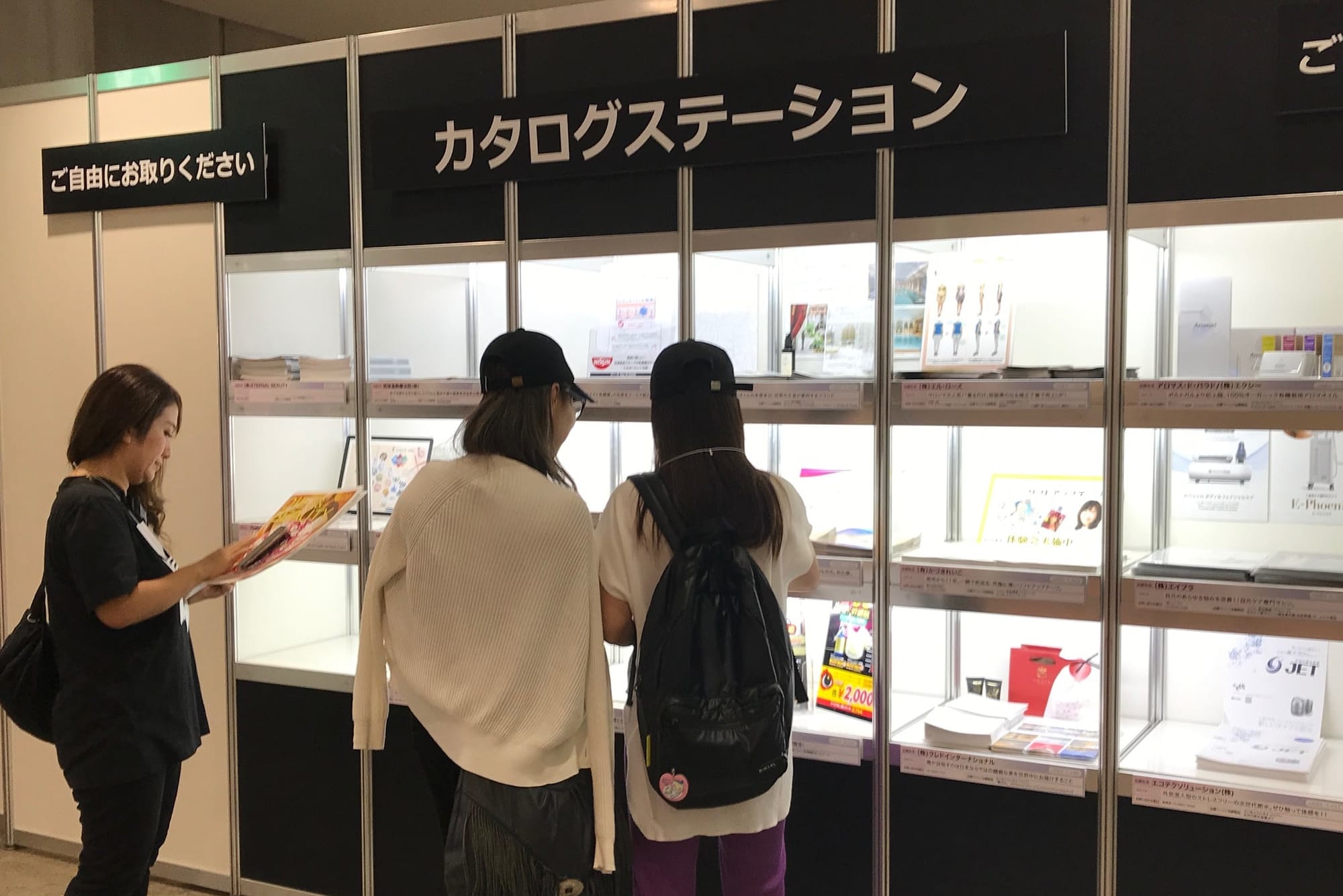 Your company literature, product brochures or even
samples picked up by visitors as they enter the hall via distribution points located at the main entrances to the hall.


Focused Themes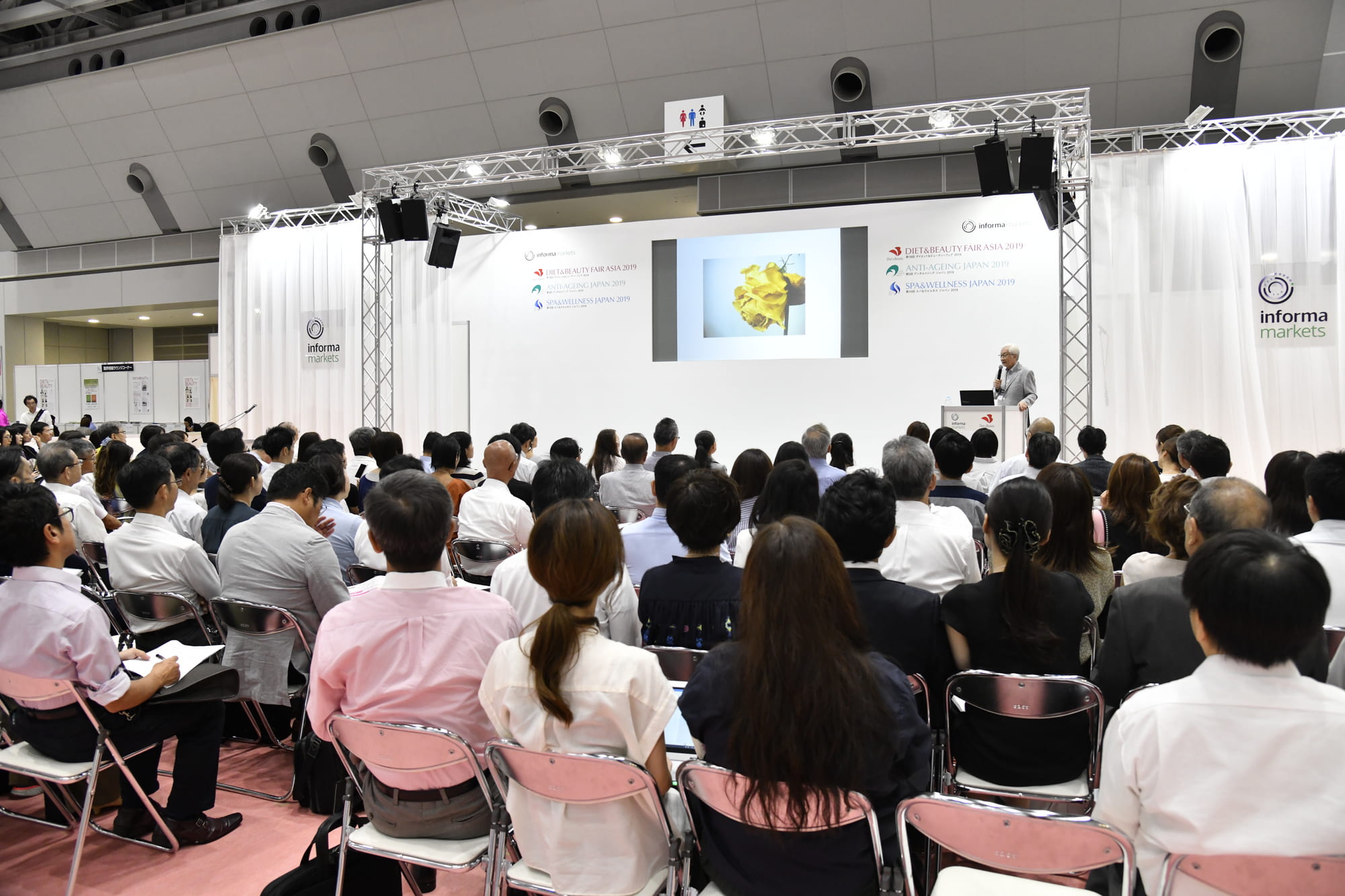 Each year we identify key themes those are focused by the industry. Exhibitors could promote to interested visitors through sponsorship and special
exhibitions.
Advertise in the official show directory (Japanese only)
Advertise in the official show directory, which provides visitors with information about the exhibition, the event schedule and exhibitor information, distributed to 27,000 potential buyers.
Advertise in the Diet & Beauty email magazine
Advertise in the email magazine which is sent out to over 130,000 potential buyers.
Official Website Banner Advertisement
We offer one-month banner advertisements on the Diet & Beauty website in the run-up and after the show, attracting over 700,000 page-views
Visitor Promotion through beauty and health industry related media
We have a wide range media products covering the beauty and health related industries; "DIET & BEAUTY"- a publication with a 20-years track record, "kenko-media.com"- the web media and an official e-mail newsletter.
Throughout a year, we offer valuable supports to help you promote products and services .
SCHEDULE FOR THE SHOW
2

Discuss your requirements with the organiser.
3

Decide your booth location and whether you would require optional decorations.

* Recommend choices for optional booth decorations.
4

Submit the completed application form.

* Before submitting your application, make sure you confirm the procedures and requirements when exporting your products to Japan.
5

Complete payment by the prescribed date indicated on the invoice.
6

Receive the exhibitor's manual, furniture catalogue, exhibitor's badges, admission tickets and venue guide.
7

Decide your exhibition strategy and management scheme.
8

Submit the various documents and forms.

* Compulsory, and should you require something optional, please submit by the prescribed date.
9

Move-in day (25 September)
10

Exhibit at the show

(26-28 September)